Introducing: Jon Renau Wigs
Jon Renau Wigs are today one of the most respected names in alternative hair.  Based in Southern California, Jon Renau has been a leader in the industry since 1969. The company has become a preeminent brand in the design and manufacturing of quality wigs, hairpieces, hair additions and hair extensions. Wigs by Jon Renau are available in fresh, contemporary designs using the best quality human hair and synthetic fibers. The collection is made up of over 1,500 different wig styles, toppers and hairpieces and include brand names such as SmartLace™and EasiHair.
A Customer Favorite:
Jon Renau strives to deliver the most natural fiber options, fashion-forward styles, most comfortable cap designs and innovative hair solutions to the end wearer. They remain a customer favorite.
For those seeking a wig that seamlessly blends comfort, style, and quality, Jon Renau's reputation precedes them. The Colbie Wig is a shining example of
Read More »
When it comes to wig craftsmanship, Jon Renau is a brand known for their unwavering commitment to quality and style. The Brandy Wig is no
Read More »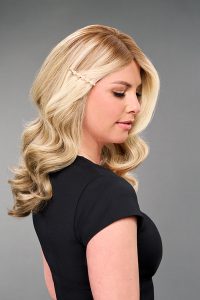 Jon Renau
When it comes to choosing a wig that combines style, comfort, and quality, Jon Renau is a trusted name in the industry. The Layla Wig
Read More »