Raquel Welch Wigs for Sale at the LA Wig Company:
What are Raquel Welch Wigs?
Raquel Welch in conjunction with HairUWear have established a blockbuster of a wig collection that is renowned for contemporary and elegant styles, beautiful synthetic and human hair fiber options and a vibrant color palette that includes the latest in gradient, highlighted and rooted (shadow shade) selections. The quality is magnificent with great attention to detail, comfort, wearability and a natural look in mind.
Raquel Welch wigs are available in a variety of classic and contemporary styles, from sleek, straight, short wigs to vivacious long flowing wigs and everything in between.
Raquel Welch Wigs are on sale at the LA Wig Company. We are proud partners and offer Unbeatable Prices, Free Shipping and No Fee Returns
Showing 1–51 of 94 results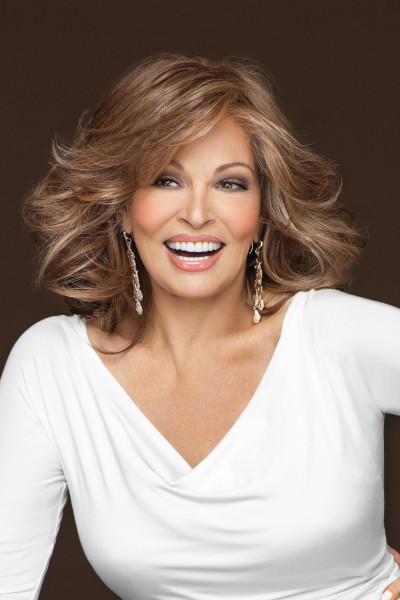 Quick View
Goddess Raquel Welch. Lace Front, Monofilament Top, Heat Defiant, Synthetic Wig
The Raquel Welch Goddess Wig is a medium length, heat defiant wig. With a Sheer Indulgence™ lace front for the option of off-the-face styling and a monofilament top for varied parting choices, this barely waved, layered, shoulder length silhouette can also be curled for a more dramatic effect.
Colors Shown: RL30/27 Rusty Auburn, RL14/22SS Shaded Wheat
Raquel Welch Colors Explained
Showing 1–51 of 94 results