What is a Lace Front Monofilament Wig?
A Lace Front Monofilament wig features a discreet and delicate lace front that runs from temple to temple. Hair fibers are hand tied to the lace to give the appearance of a natural looking hairline. The cap also includes a layer of monofilament either at the front or the crown. The hair fibers are hand tied individually onto this mesh to give the impression of natural hair growth from a natural looking scalp.  The consequences of both features is a super comfortable and light wearing experience and a immense styling versatility. Wear it to the side, wear it pulled back, wear it up and all with the appearance of a natural part and hairline.
Showing 1–51 of 189 results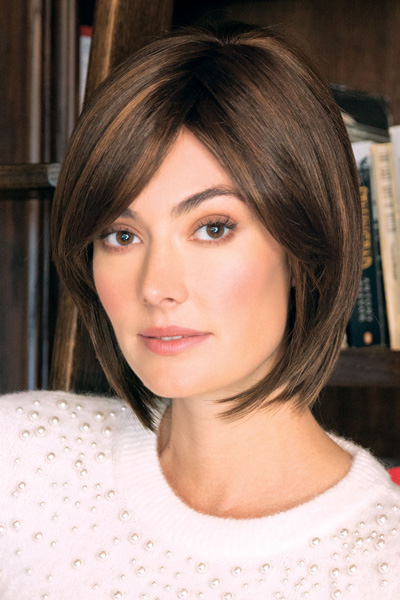 Quick View
Codi XO by Amore: Lace Front, Double Monofilament, Synthetic Wig
Codi from our Amore XO Collection is a short synthetic wig. This straight angled bob ready-to-wear wig is an angled bob with side swept fringe to create a simply beautiful look. Its
Double Monofilament
cap construction is combined with calibrated machine wefting along the sides and back. Codi's cap includes polyurethane tape tabs along the front and adjustable tabs in the back neck area, to allow for comfortable fit. The result is a comfortable fit with a natural look that is both fashionable and easy to wear. Also available in Codi XO cap.
Colors Shown:  Toasted Brown
Showing 1–51 of 189 results