What is a Lace Front Wig?
What is a Lace Front Wig?: "lace front" means that a piece of sheer lace mesh is located at the front of the wig cap. Hairs are individually hand tied onto the lace front piece in order to create a more natural appearance. Lace front wigs are usually more light weight and much more comfortable than an ordinary wig. You usually have more versatility to style it different ways which also adds to the undetectable nature and natural look!
Showing 1–51 of 204 results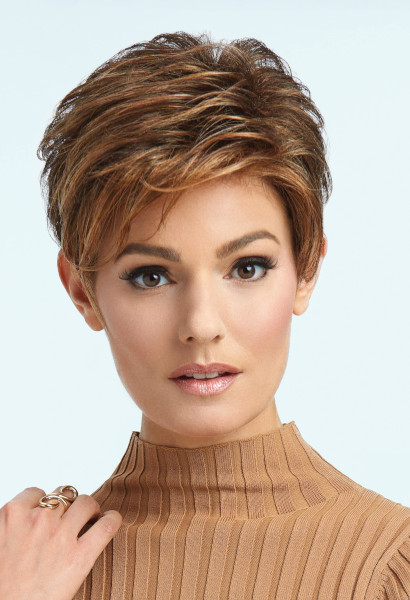 Quick View
 Raquel Welch Advanced French: Lace Front Heat Defiant Synthetic Wig
The Raquel Welch Advanced French Wig is a short, heat defiant wig: Long layers throughout the top and crown combine with loose textured lengths to create a completely free-formed, windswept look. For added styling excitement, this short silhouette is complimented by a smooth neck hugging nape.
Color Shown: RL8/29 Hazelnut
Raquel Welch Colors Explained
Showing 1–51 of 204 results