What is a Lace Front Wig?
This very popular feature refers to a piece of sheer lace mesh is located at the front of the wig cap and usually runs from temple to temple. Fine hair fibers are individually hand tied onto the lace mesh in order to create the appearance of a natural hairline.  These wigs are usually more light weight and the feel of the fine lace against the scalp is much more comfortable than an ordinary wig. The appearance of a natural hairline adds amazing styling versatility to the wig. The wearer is given immense freedom to create side swept or off the face styling options that make it more fun and more natural looking.
Showing 1–51 of 345 results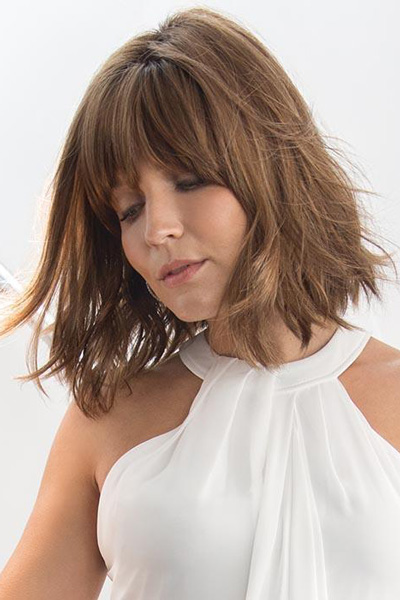 Quick View
Alexi Noriko - Synthetic Wig
The Alexi Noriko Wig is a Medium Length, Lace Front, Synthetic Wig. This is a textured bob with bangs that frames the face perfectly, creating a modern and stylish look. Alexi is a medium length wig designed with synthetic hair. Noriko Alexi keep its styling even after washing and is easy to style and easy to own.
Colors Shown: Honey Brown
Noriko Color Chart
Showing 1–51 of 345 results