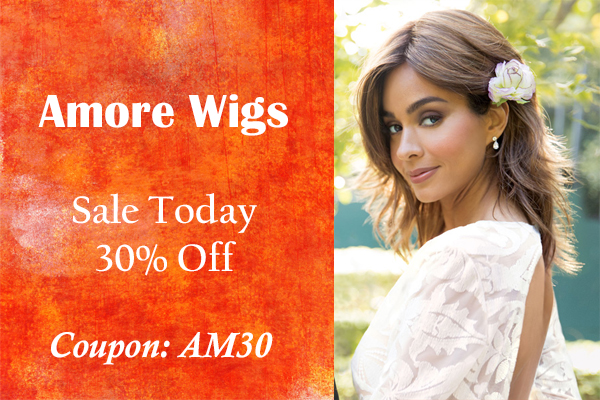 Wigs by Amore is a fabulous collection of luxurious, finely crafted synthetic wigs that are designed with hair loss and scalp sensitivity in mind. Amore Wigs incorporate innovative cap constructions that are light, soft, breathable, and stretchable materials for all-day comfort.
Amore Wig cap constructions feature top hair ventilation on a soft/airy net to cover the hair knotting, extended lace front, and wefts sewn directly onto soft net materials that contour to the shape of the head. Key benefits also include non-slip silicone on both the ear and nape tabs along with custom fit adjustable bands for maximum security and comfort.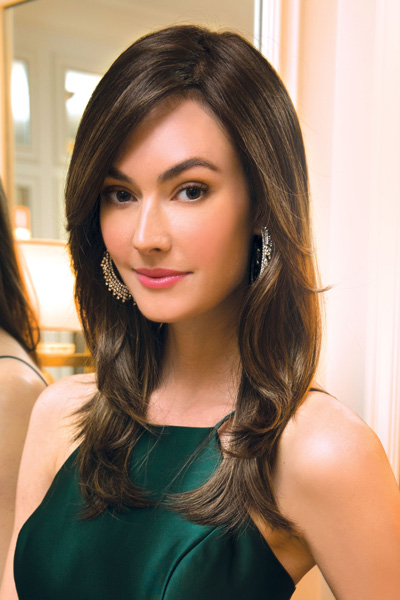 Quick View
Brandi by Amore: Lace Front, Double Monofilament, Synthetic Wig
Brandi from the Amore Collection is an extra-long layer synthetic wig.
This straight ready-to wear wig will flatter your face and neck with its long layers. Its Double Monofilament cap construction is combined with calibrated machine wefting along the sides and back. Brandi's cap includes polyurethane tape tabs along the front and adjustable tabs in the back neck area, to allow for comfortable fit. The result is a comfortable fit with a natural look that is both fashionable and easy to wear.
Colors Shown: Marble Brown Long Rooted