Heat Defiant/ Heat Friendly Wigs.
LA Wig Company will help you search for Heat Defiant Wigs and Heat Friendly Wigs, guaranteeing you'll find the best price out there! Heat resistant wigs are designed to give you the power to reinvent your look every day. Flat iron, crimp and curl your heat resistant synthetic wigs just like human hair.  Jon Renau, Noriko, Rene of Paris and Raquel Welch options available.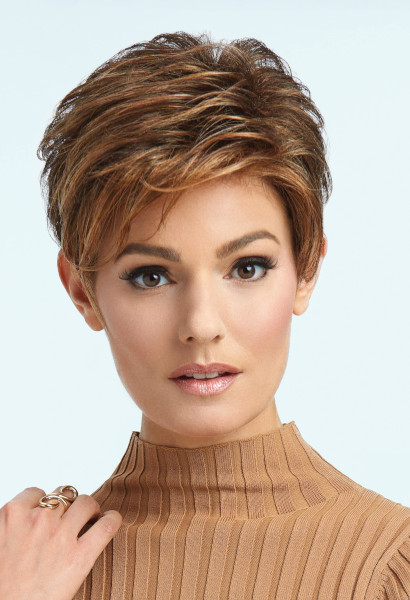 Quick View
 Raquel Welch Advanced French: Lace Front Heat Defiant Synthetic Wig
The Raquel Welch Advanced French Wig is a short, heat defiant wig: Long layers throughout the top and crown combine with loose textured lengths to create a completely free-formed, windswept look. For added styling excitement, this short silhouette is complimented by a smooth neck hugging nape.
Color Shown: RL8/29 Hazelnut
Raquel Welch Colors Explained