Grey is the new blonde they say. Over 200 stylish and elegant wigs with grey hair. Wearing grey is now not only liberating and empowering but it also the pinnacle of fashion and sophistication for any age. Ideal for fashionistas or older ladies. The LA Wig Company collection of wigs with grey hair includes selections of human hair, synthetic and blended fiber, short wigs and long wigs from designers such as Jon Renau, Raquel Welch, Ellen Wille, Estetica Designs, Noriko and Rene of Paris.
Shop our online store for gray hair wigs for women of all ages. Look classy, feel fabulous in gray.
Showing 1–51 of 293 results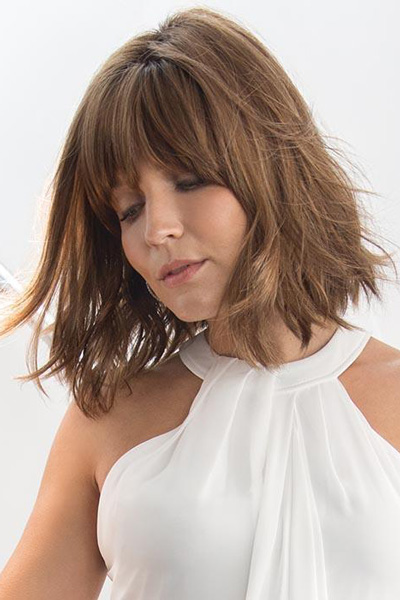 Quick View
Alexi Noriko - Synthetic Wig
The Alexi Noriko Wig is a Medium Length, Lace Front, Synthetic Wig. This is a textured bob with bangs that frames the face perfectly, creating a modern and stylish look. Alexi is a medium length wig designed with synthetic hair. Noriko Alexi keep its styling even after washing and is easy to style and easy to own.
Colors Shown: Honey Brown
Noriko Color Chart
Showing 1–51 of 293 results