What is a Capless Wig?
Sometimes referred to as a Machine Made, Basic Wig Cap or an Open Cap. A Machine made wig cap is a wig cap where hair fiber is arranged into long wefts and then machine stitched. The manufacturing process is relatively fast and therefore less expensive than hand tied alternatives. The spaced wefting on the capless wig results in a very lightweight and airy construction for a great cool, ventilated experience and is ideal for sensitive scalps.  Some styles build additional volume and permatease towards the crown to hide the wefting and this should be considered.
Showing 1–51 of 182 results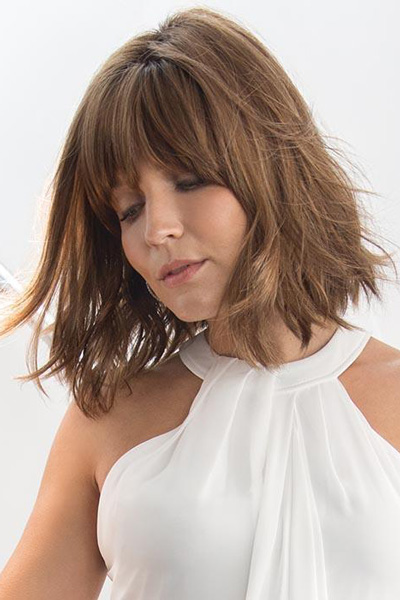 Quick View
Alexi Noriko - Synthetic Wig
The Alexi Noriko Wig is a Medium Length, Lace Front, Synthetic Wig. This is a textured bob with bangs that frames the face perfectly, creating a modern and stylish look. Alexi is a medium length wig designed with synthetic hair. Noriko Alexi keep its styling even after washing and is easy to style and easy to own.
Colors Shown: Honey Brown
Noriko Color Chart
Showing 1–51 of 182 results